A Visitors Guide to Manu National Park 2023
If you are looking for an incredible Amazonian adventure, look no further than Manu National Park. This park is one of the most biodiverse areas on Earth, and is home to a wide variety of animal species. If you are lucky, you may even get to see some of the park's elusive creatures, such as jaguars and tapirs. In this blog post, we will provide you with all the information you need to make the most of your visit to Manu National Park 2023!
Overview Manu National Park
Manu National Park is an expansive protected area in Peru's Amazon rainforest. Spanning nearly three million hectares, it is one of the most biodiverse regions on Earth and home to a wide range of species. It is renowned for its incredible biodiversity and stunning landscapes, as well as its cultural significance to the indigenous people who inhabit the area.
Geography Manu National Park
Geography Manu National Park: Manu National Park is located in the southeastern part of Peru, at the intersection of three distinct eco-regions: the Amazon rainforest, the Andean montane forest, and the cloud forest. The park covers an area of nearly three million hectares, making it one of the most expansive protected areas in the Amazon rainforest.
If visiting Manu National Park is on your bucket list, there are a number of different tour operators offering trips to the park. These trips typically include visiting both the Cultural and Reserved Zones of Manu, as well as guided hikes, canoe trips, and other activities. It is important to do your research when booking a tour, as some operators may offer more comprehensive packages than others.
If you are looking for a more immersive experience, consider taking a Manu Reserved Zone tour. This type of tour usually includes visiting remote areas of the park, such as oxbow lakes and clay licks where animals can be seen in their natural habitat. For those who really want to get off the beaten path, a Manu Reserved Zone tour can be an unforgettable experience.
Attractions
Manu Biosphere Reserve: The Manu Biosphere Reserve is divided into 3 zones:
Tres cruces lookout point
Tres cruces lookout point pass is a spectacular mountain pass located within Manu National Park that offers stunning panoramic views of the surrounding rainforest. It is a great place to observe wildlife, including tapirs, spider monkeys and jaguars.
Kosñipata river Valley
The Kosñipata river Valley is a vast expanse of savannah and marshland, full of oxbow lakes, streams, and meandering rivers. This area is home to some of the most spectacular wildlife in Manu National Park, including giant otters and macaws.
Boca Manu reserve
The Boca Manu Reserve is a beautiful and lush natural area located within the Manu National Park. It is situated along the banks of the Madre de Dios River in southeastern Peru and consists of an array of different ecosystems, including flooded forests, marshlands, and savannahs.
The Boca Manu Reserve is the perfect place to observe some of the most amazing wildlife in Manu National Park, including giant otters, macaws, and black caimans.
Weather of the Manu National Park
Weather in the Manu National Park can vary greatly depending on the time of year and location within the park. During the dry season (May – September) there are typically long periods of sunshine and clear skies. However, this can quickly change during the wet season (October – April), when heavy rains and thunderstorms are common. Temperatures can also vary greatly within Manu National Park, with the lowland areas being much warmer than the higher elevation regions.
The best time to visit Manu National Park is during the dry season (May – September). This is when wildlife activity is at its highest, and when the weather conditions are most favorable for visiting the park.Visiting Manu National Park is a unique and unforgettable experience that will take you off the beaten path and deep into the Amazon Rainforest. With its diverse array of wildlife, stunning landscapes, and ancient cultures, Manu National Park is sure to provide an unforgettable adventure for all who visit it. So if visiting the park is something you've been dreaming of, now is the time to make it happen! Start planning your trip today and experience all that Manu National Park has to offer.
How to Get to Manu from cusco
Manu National Park is located in southeastern Peru and can be accessed from the city of Cusco. The most common way to get to Manu from Cusco is by taking a agency Travel booked tour, which typically includes a flight from Cusco to the nearby town of Boca Manu, followed by a drive in 4×4 vehicles to the entrance of the park. Once at the entrance, you can join a guided tour and start your adventure!
There are three routes to get to Manu:
From Cusco: by car to Paucartambo, through the Kosnipata Valley to the Manu River
From Puerto Maldonado: by car to Santa Rosa Village 2.5 hours, cross Inambari River to Puerto Carlos, to Boca Colorado 45 minutes, up Madre de Dios river.
To Boca Manu: charter flights land at a small airstrip, river transport to lodge.
Entry Fees
Sector Acjanaco: S/. 10
Manu River lower basin: S/. 150
*prices subject to change
You can also reach Manu National Park from Lima or Puerto Maldonado. For more information on visiting Manu National Park and booking a Manu Reserve Zone Tour, visit our website today. Our team of dedicated professionals are here to assist you in making your dream of visiting Manu National Park a reality! So don't wait any longer – start planning your trip now and experience the wonders of Manu National Park!
Dry bags or ziplock bags – keep your gear and important documents dry
Long sleeve shirts and long pants – keep insects off, preferably breathable and quick drying
Insect repellent – protect yourself from mosquitos and other biting critters
Cash – there are no ATMs in the rainforest. Bring small bills to pay for drinks, snacks, and gratuities
Headlamp or flashlight – many lodges have no or limited lighting after dark
Comfortable, closed shoes – sticky, slippery, sometimes muddy rainforest trails make sandals and heels impractical
Camera gear – extra batteries, lenses, memory cards
Water resistant binoculars – get a good look at wildlife
Daypack – carry water, poncho, and other essentials during daytime excursions
No matter how you choose to explore Manu National Park, you are sure to have an incredible adventure filled with breathtaking landscapes and amazing wildlife. If visiting this park is something that interests you, we highly recommend doing your research and booking a tour through a reputable operator. With the right planning and preparation, visiting Manu can be an unforgettable experience that you will cherish for years to come. Visit ParkManu today and start planning your trip!

Travel New Posts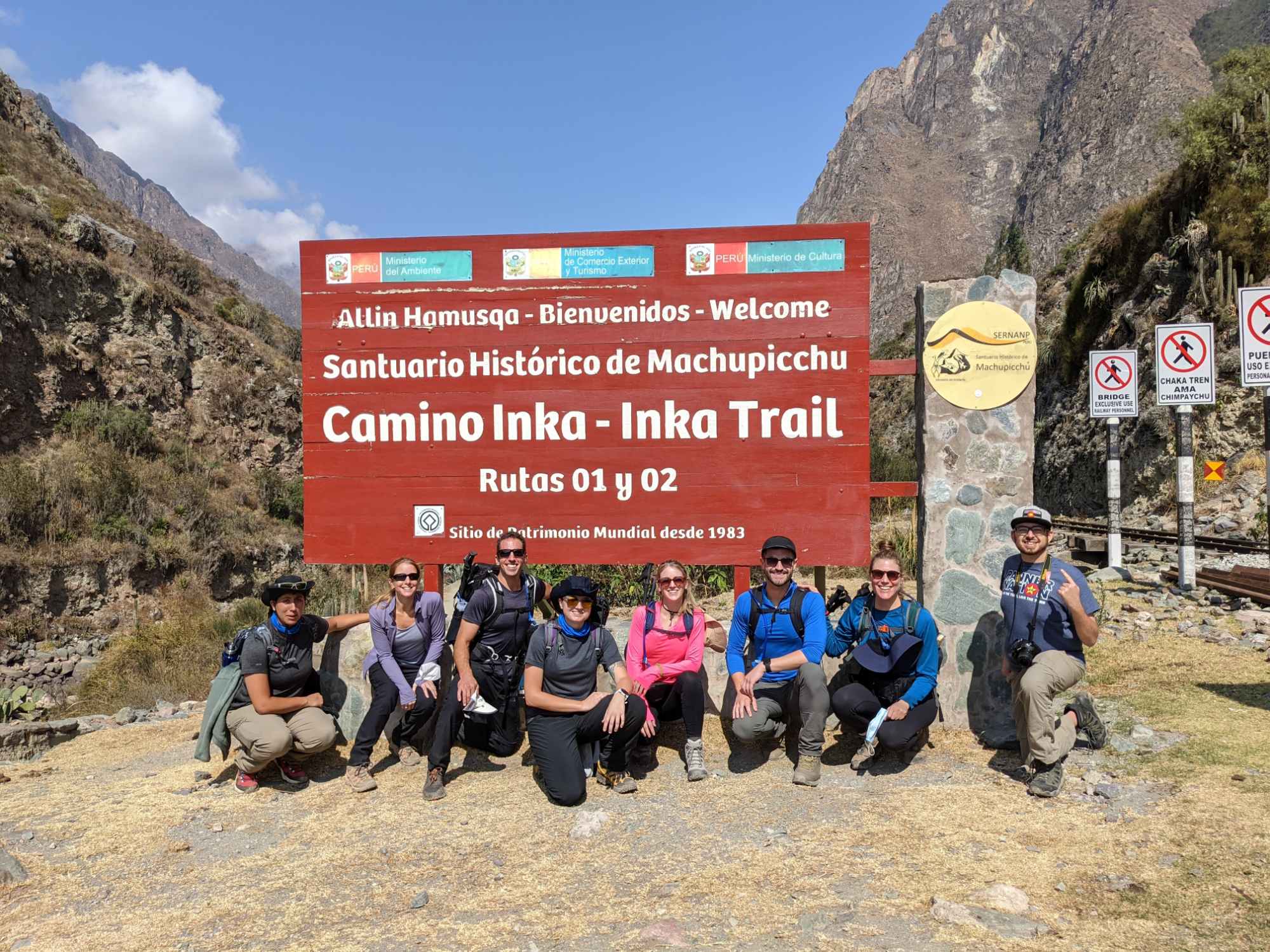 The Ultimate Guide to Training for the Inca Trail and Machu Picchu If you're planning on hiking the Inca Trail…

Peru Adventure Tours
The Manu Reserved Zone 7 days, Peru Biosphere is one of the Amazon's most pristine rainforest areas, encompassing the entire Manu River drainage basin…