The Inca Trail 2024: A Complete Guide
The majestic Inca Trail has captivated adventurous souls for centuries, leading to the lost city of Machu Picchu. As we look ahead to 2024, the allure of this ancient trail beckons once again. In this comprehensive guide, we'll delve into the history, preparation, and logistics of embarking on the Inca Trail in 2024. Whether you're a seasoned hiker or a first-time trekker, get ready for an unforgettable journey through time and nature.
The History of the Inca Trail
The Inca Trail was once the main route through which the Incas traveled to Machu Picchu. It is believed that this trail was used as a pilgrimage route for religious and ceremonial purposes, as well as for trade and communication between the various settlements along the way. The trail has also played a significant role in the Incan culture and mythology, with many legends surrounding its creation and purpose.
Over time, the Inca Trail has become a popular destination for tourists and hikers from all over the world. However, in order to preserve this sacred site, the Peruvian government has implemented strict regulations and limits on the number of visitors allowed on the trail each year. This makes planning your trip well in advance crucial for anyone hoping to experience this historic trail.
Preparing for the Inca Trail
Embarking on the Inca Trail is not a task to be taken lightly. The hike can be physically demanding, reaching altitudes of over 13,000 feet (4,000 meters) at its highest point. Therefore, it's important to ensure you are in good physical condition before attempting this trek. Regular exercise and training beforehand, as well as proper gear and equipment, are essential for a successful journey. Read more about how to train for the Inca Trail.
Aside from physical preparation, it's also important to plan out your itinerary and obtain all necessary permits and documents. This includes securing a permit for the Inca Trail itself, as well as any additional permits that may be required for visiting Machu Picchu. It's also recommended to book your trip with a reputable tour company, as they will handle all logistics and provide knowledgeable guides for the journey.
What to Expect on the Trail
The Inca Trail is a challenging but incredibly rewarding trek. It typically takes four days and three nights to complete, with each day including several hours of hiking through various terrains such as steep ascents, forest trails, and rocky terrain. Along the way, you'll encounter stunning views of the Andean mountains, ancient ruins, and diverse flora and fauna.
The highlight of the trail is reaching Inti Punku or "Sun Gate," which offers a breathtaking view of Machu Picchu. From there, you'll descend into the famous Inca citadel and have a chance to explore the ruins and learn about its fascinating history.
How to Secure Your Inca Trail Reservation in 2024
Due to the growing popularity of the Inca Trail, permits are required to trek and limited to only 500 per day. Here's how you can secure your reservation for the year 2024:
Plan ahead: Permits for the following year are released in October, so make sure to plan your trip well in advance.

Book with a reputable tour company: Tour companies often have a limited number of permits reserved for their clients, making it easier to secure one.

Be flexible with your trek dates: Certain months and days of the week are more popular than others, so be open to adjusting your travel plans.

Consider alternative routes: The Inca Trail is not the only option for reaching Machu Picchu. Research and consider alternative routes such as the Salkantay or Lares treks.

Apply early: As soon as permits are released in October, apply for your desired dates.

Have a backup plan: In case you're unable to secure a permit for your chosen dates, have a backup itinerary ready.
Choosing the Right Inca Trail Tour Company
With the increasing demand for Inca Trail permits, choosing the right tour company is crucial. Here are some tips to help you make an informed decision:
Research and compare: Look into multiple tour companies, their itineraries, and prices before making a decision.

Read reviews: Check online reviews from previous customers to get a better understanding of the company's services.

Ask about guides: Inquire about the qualifications and experience of the guides who will accompany you on the trek.

Check for sustainability practices: Choose a tour company that follows responsible and sustainable tourism practices to protect the environment.

Consider group size: Smaller groups mean a more personalized experience, so opt for companies that limit group sizes.

Discuss accommodations and meals: Clarify what type of accommodations and meals are included in the tour package.
How to book the Inca Trek for 2024?
If you're planning to trek the Inca Trail in 2024, here are the steps to follow:
Decide on your preferred travel dates and duration of trek: Make sure to be flexible with your dates as certain months and days of the week are more popular than others.
Choose a route: Research and consider alternative routes such as the Salkant ay Trek or Lares Trek, as they offer similar scenic views and experiences.

Select a tour company: Follow the tips mentioned above to choose a reputable and responsible tour company.

Contact the tour company: Reach out to the chosen tour operator and discuss your desired dates, group size, and any special requirements you may have.

Book your trek: Once you have finalized all the details, proceed to make a reservation and secure your spot on the trek.

Prepare for your trip: Start training and getting in shape for the physically demanding trek, obtain necessary permits and vaccinations, and pack all essential items for the trip.
Make travel arrangements: Book flights or other means of transportation to reach

Cusco or the starting point of your trek.

Arrive in Cusco: Give yourself a day or two to acclimatize to the high altitude before beginning your trek.
Enjoy your Inca Trek experience: Take in the breathtaking views and immerse yourself in the rich history and culture of the Incas during your trek.
Sustainability on the Inca Trail
As with any popular tourist destination, it's crucial to be mindful of sustainable travel practices while trekking the Inca Trail. The trail is located within a protected area and is subject to strict regulations to preserve its natural and cultural significance.
It's important to respect the environment by properly disposing of waste, staying on designated trails, and avoiding damaging any historical sites or artifacts. It's also recommended to support local businesses and communities along the way by purchasing sustainable and ethically-made products.
Final Tips
Some final tips for a successful Inca Trail trek include:
Train beforehand to increase your endurance and avoid altitude sickness

Pack light but make sure to bring essential items such as a waterproof jacket, sturdy hiking boots, and sunscreen

Stay hydrated and bring water purification tablets or a filtration system

Respect the local culture and customs of the communities you pass through

Take your time and enjoy the journey, it's not a race!
With these tips in mind, you're now ready to embark on an unforgettable adventure on the Inca Trail. Start planning and get ready to create memories that will last a lifetime! Happy trekking!
We hope this guide has been helpful in preparing you for your Inca Trek experience. Remember, proper planning and preparation are key to ensuring a safe and enjoyable journey. So don't wait any longer, start planning your Inca Trek today and get ready for an unforgettable adventure! See you on the trail!
Note: It is important to respect and follow all rules and regulations set by the Peruvian government for the Inca Trail, including obtaining permits and following designated routes. Always be mindful of your impact on the environment and be a responsible traveler. 00
Get a Inca Trail trek quote
Start planning your Machu Picchu hiking holiday.

Travel New Posts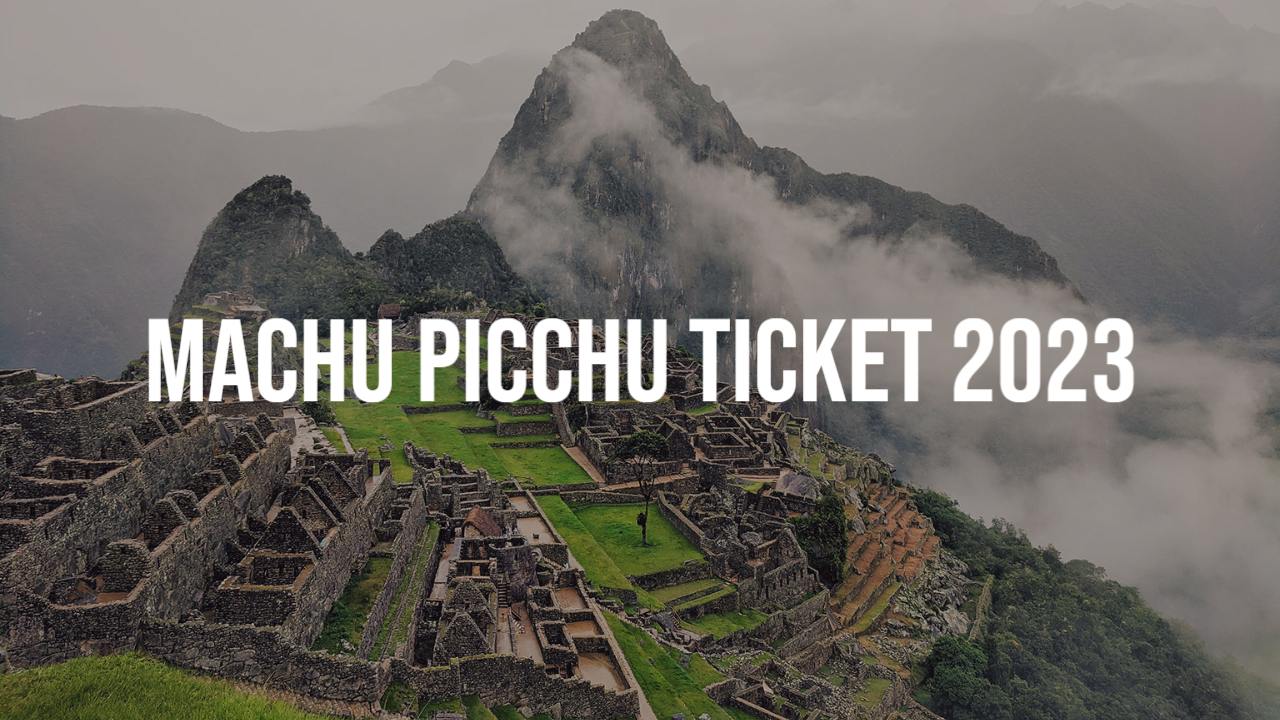 Machu Picchu Tickets 2024 One of the most popular destinations for anyone looking to discover amazing new places is the…