Lares Trek Map: Unveiling the Cultural Route to Machu Picchu
The Lares Trek to Machu Picchu is a popular alternative route for those seeking a unique and culturally immersive experience. While the classic Inca Trail is known for its beauty and historical significance, the limited availability and high demand often make it challenging to secure a spot. The Lares Trek provides an off-the-beaten-path adventure through the stunning landscapes of the Peruvian Andes, offering a chance to witness the traditional way of life that has been preserved since the time of the Incas.
Discover the Lares Trek Map to Machu Picchu: A Cultural Journey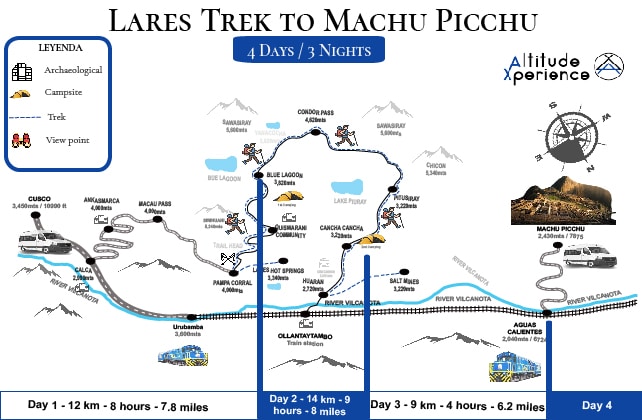 The Lares Trek starts near the town of Lares, located about 40 miles north of Cusco and 35 miles southeast of Machu Picchu. This route is known for its cultural highlights, as trekkers pass through remote Andean villages where locals still maintain their traditional customs and way of life[2]. Interactions with indigenous communities along the route provide a unique opportunity to learn about their ancient traditions, including traditional weaving techniques and agricultural practices
Discover the Lares Trek Map to Machu Picchu: A Cultural Journey
The Lares Trek typically spans a duration of 3-4 days, depending on the chosen itinerary. The trek covers a distance of approximately 38 kilometers and involves moderate physical exertion, suitable for hikers at a novice or intermediate level. Along the way, trekkers are treated to breathtaking views of the Andean highlands, with stunning mountain vistas, pristine lakes, and vibrant landscapes that create a memorable backdrop for the journey.
The highlight of the Lares Trek is, of course, reaching the magnificent Machu Picchu. After completing the trek, trekkers usually take a train from Ollantaytambo to Aguas Calientes, the town located at the base of Machu Picchu. Upon arrival, a guided tour of the ancient ruins is typically included, providing insights into the historical and cultural significance of this UNESCO World Heritage site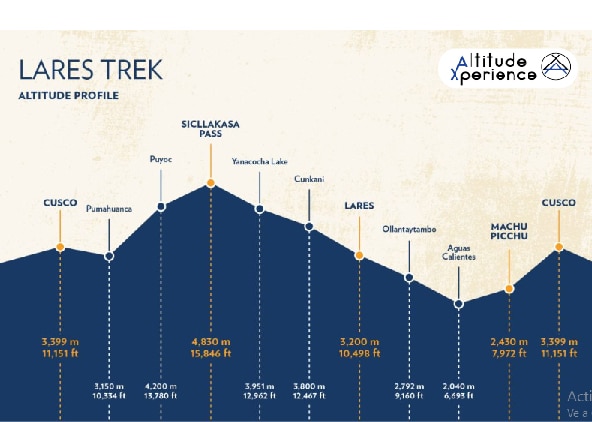 Lares Trekking: Explore the Cultural Route to Machu Picchu with our Detailed Itinerary
Day-wise Breakdown of the Trek
Day 1: Starting the trek and hiking through scenic landscapes – Experience the beauty of the Andean highlands
Day 2: Exploring local Andean villages and their unique customs -Interacting with indigenous communities and artisans
Day 3: Witnessing traditional weaving techniques and Departure to Ollantaytambo and train to Aguas Calientes – Introduction to the town and its amenities
Day 4: Exploring Machu Picchu
Overall, the Lares Trek to Machu Picchu offers a unique and enriching adventure that combines breathtaking natural beauty with cultural immersion. By exploring the lesser-known paths, trekkers can experience the authentic Andean way of life while still enjoying the awe-inspiring wonder of Machu Picchu.
Make sure to plan and book your Lares Trek adventure with a reputable tour operator, as they will provide essential services such as permits, experienced guides, and logistics to ensure a safe and enjoyable experience.

Travel New Posts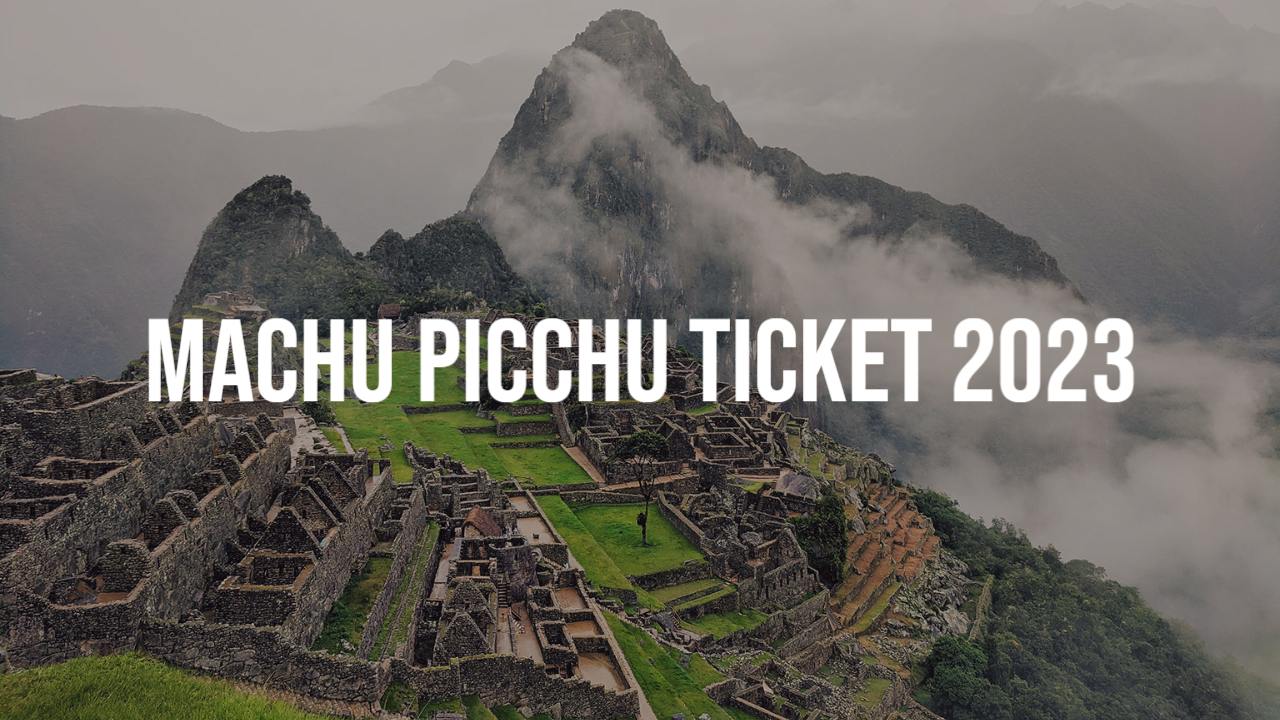 Machu Picchu Tickets 2024 One of the most popular destinations for anyone looking to discover amazing new places is the…

Inca Trail Tours