What Our Clients Say in Tripadvisor
Overall Rating of 3rd-party reviews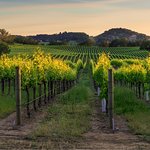 Marta
@BoardingPass492342
I've just finished an incredible 4 days INKA TREK to Machu Picchu, with Robinzon and his team. The journey has been over the expectations and we've got super lucky to have Robinzon as our guide! He took care of us throughout the 4 days, until the very last moment. He was very professional, well experienced, and super kind and cool, speaking a perfect English. He could explain and show us many of the local traditions, landscape and history and he always knew the best spot for a stunning view. The trek was intense but the whole team made us feel comfortable and spoiled, sleeping in nice camping sites, and Robinzon always supported and motivated us with the best tips. All the porters and locals along the way have been incredibly strong, resilient and very generous with delicious local cuisine. The whole team was well prepared, they organized everything seamlessly, just listen to their advices and enjoy the adventure! It definitely worth to live this experience all the way to the mysterious Machu Picchu, surrounded by beautiful nature and local amazing people!
Jackie
@OnAir66781135818
Wow. I really could not have asked for a better guide than Robinson for the Inca Trail Trek (4 days, 3 nights) to Machu Picchu. He and his team made this journey so positive and really one of the best experiences of my life. Along the way, Robin was attentive to everyone in the group and cultivated an environment that made us become so close very quickly and feel like family. I was admittedly a bit nervous to embark on the journey solo. From the moment I met Robinson during the briefing session the night before we left, he made me feel so comfortable and eliminated any concerns that I had. I could not believe the operation overall — between the amazing porters carrying all our supplies for the 4 day trek and the chef who made some of the most amazing food I had during all my time in Peru — I didn't know it could be possible to be so comfortable during a trek like this. The porters made sure that food was ready and camp was set up once we arrived back every night, and that we had fresh water in the morning before getting back on the trail each day. One day it rained and got a bit cold on the trail. Robinson offered coffee and I thought he was joking. He then proceeded to pull out a portable coffee maker from his bag, and THEN a bit later a porter ran up from camp and brought us tea. These guys made the impossible possible. This trek was a life-changing experience for me, thanks to Robinson and his team. I cannot say enough good things about them and could not recommend them enough. They are the best in the game !!!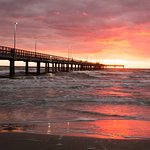 Stacy Warner
@StacyWarnerandGracie
We chose the Lares Trek an we could not have been more pleased!! Our guide- Adrian- made this adventure exceptional. As it was just two of us ladies- he ensured we had all the necessities and breaks!! We had so much hiking and history- as Adrian taught us so many interesting facts about the Inca culture. As we are both vegan - Adrian ensured all meals, snacks, and beverages met our dietary needs! This was indeed a trip of a lifetime and could not have happened without our exceptional guide !! Thank you AltitudeXperience and muchos gracias Adrian!!!