7 Famous Inca Trail Ruins You Need to See in Your Lifetime
Are you planning a trip to Peru anytime soon? If so, then you need to make sure that you visit some of the famous Inca trail ruins. These ancient sites are a must-see for anyone interested in history or archaeology. In this blog post, we will discuss eight of the most popular Inca trail hike. We'll give you a brief description of each site, as well as some photos to help whet your appetite! So, without further ado, let's get started!
Inca Trail Ruins - 7 Archeological Sites
The Inca Trail Ruins and What to Expect
The Inca Trail is the most famous trek in South America and one of the world's premier archaeological hikes. It passes through stunning mountain scenery, lush jungle, and several important ruins that are dotted along the way arrive visiting Machu Picchu.
After only 6km (3.8 mi) of hiking, you will reach the first set of Inca Trail ruins. Llactapata: This inca ruin is located close to the Sacred Valley and is an important archaeological site. Here, you can find inca terraces, fountains, and inca constructions that are all well preserved.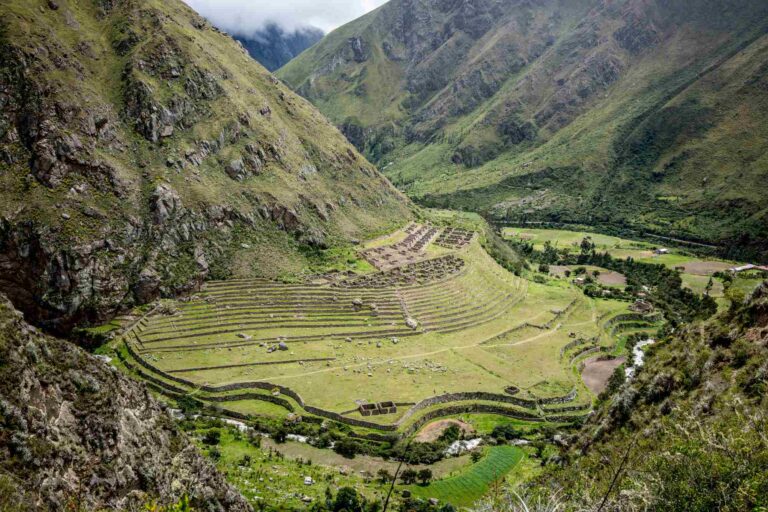 On day 2, you will get to see the Runku Rukay (or Runkurukay) ruins. Located on the highest point of the Inca Trail, Runku Rukay is a stunning archaeological site perched high up in the Andes Mountains. The views here are some of the best along the trek and you can find several terraces, walls, and other structures to explore.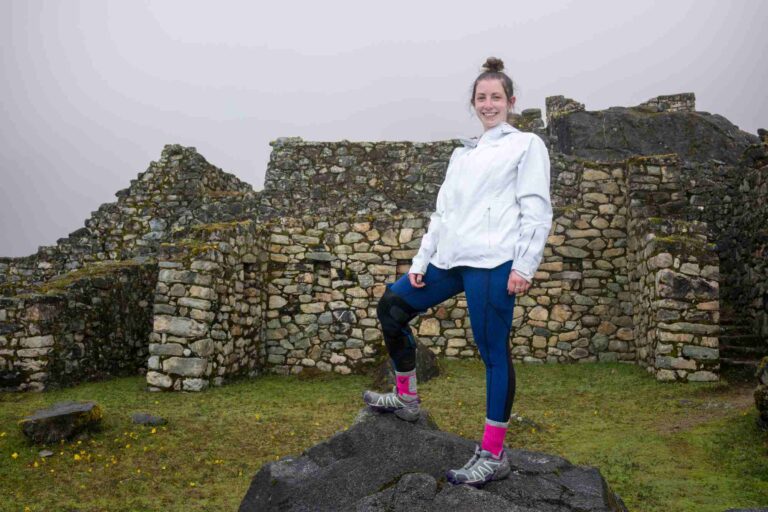 Looking for a day tour? Here are my 5 favourite day tours around Cusco:
 As you descend the pass on your third day, you will see the Sayacmarca: This ruin is set high in the mountains and offers some of the most impressive views along the Inca Trail. The site is made up of several terraces, staircases, and walls that are all beautifully preserved.
This 'cloud town' is about a 2 hour walk from Sayacmarca: This inca ruin is located in a stunning mountain setting, with incredible views across the surrounding landscape. Here, you can find terraced gardens and inca walls that have been well preserved by time.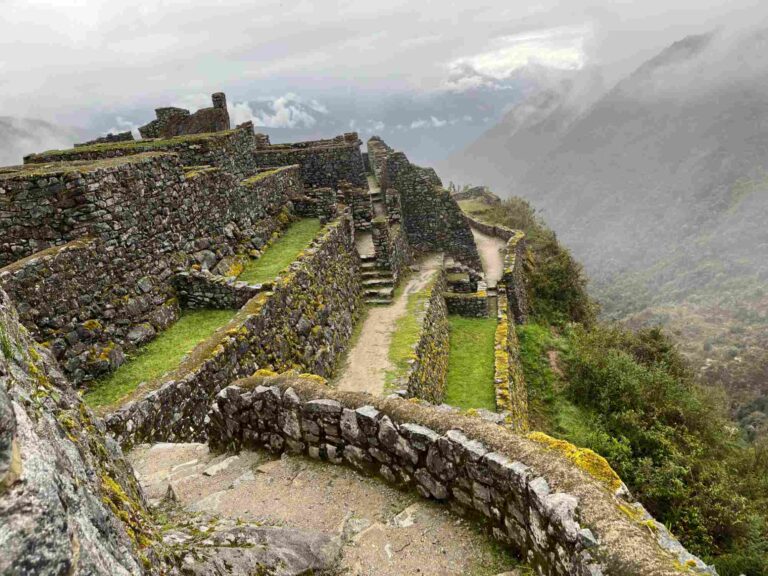 On day 4 of the Inca Trail, you will reach the Winay Wayna ruins: Located close to Machu Picchu, this inca site consists of a complex system of terraces, staircases, and aqueducts. The views here are spectacular as it's situated high up in the Andes Mountains.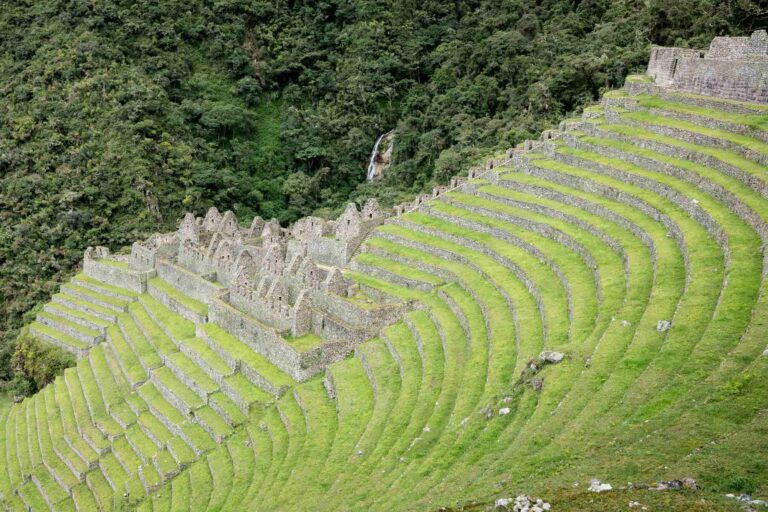 Get a Machu Picchu trek quote
Start planning your Machu Picchu hiking holiday.
6. The sun gate (Inti Punku)
On your final day, you will reach the Sun Gate of Machu Picchu: On your final day on The Inca Trail, you can make a stop at the Inti Punku to witness the incredible sun gate. This is a perfect way to end your journey and get one last breathtaking glimpse of Machu Picchu before heading back home.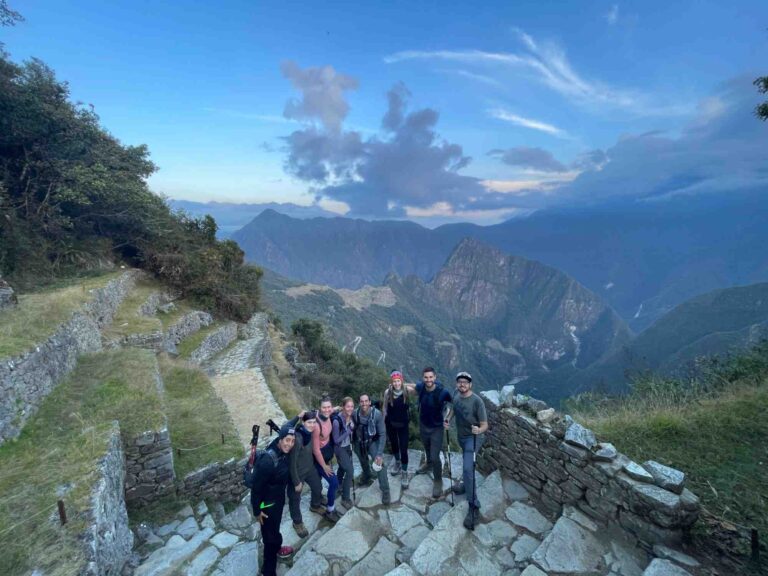 Machu Picchu: Built around 1450 AD, Machu Picchu is a UNESCO World Heritage Site and one of the most iconic archaeological sites on earth. The ruins are perched high up in the Andes Mountains, offering spectacular views across the surrounding valleys and mountains.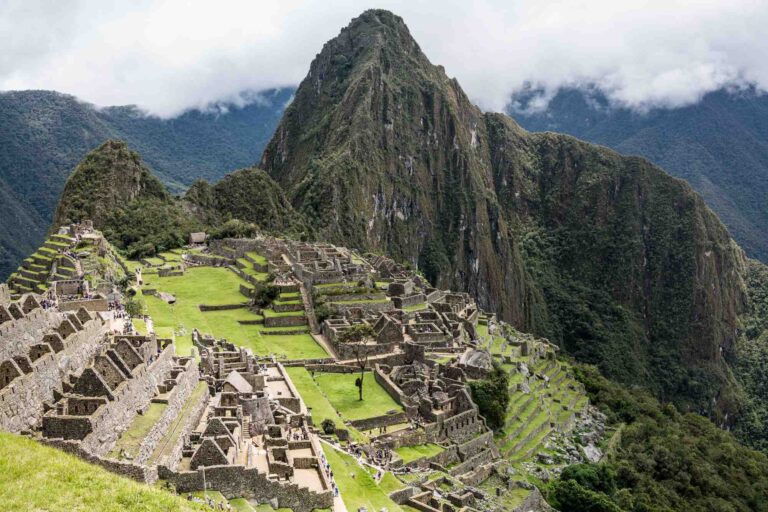 Do you want to know more about sites of these famous Inca Train Ruins? We have another whole article on Interesting Machu Picchu facts.

Travel New Posts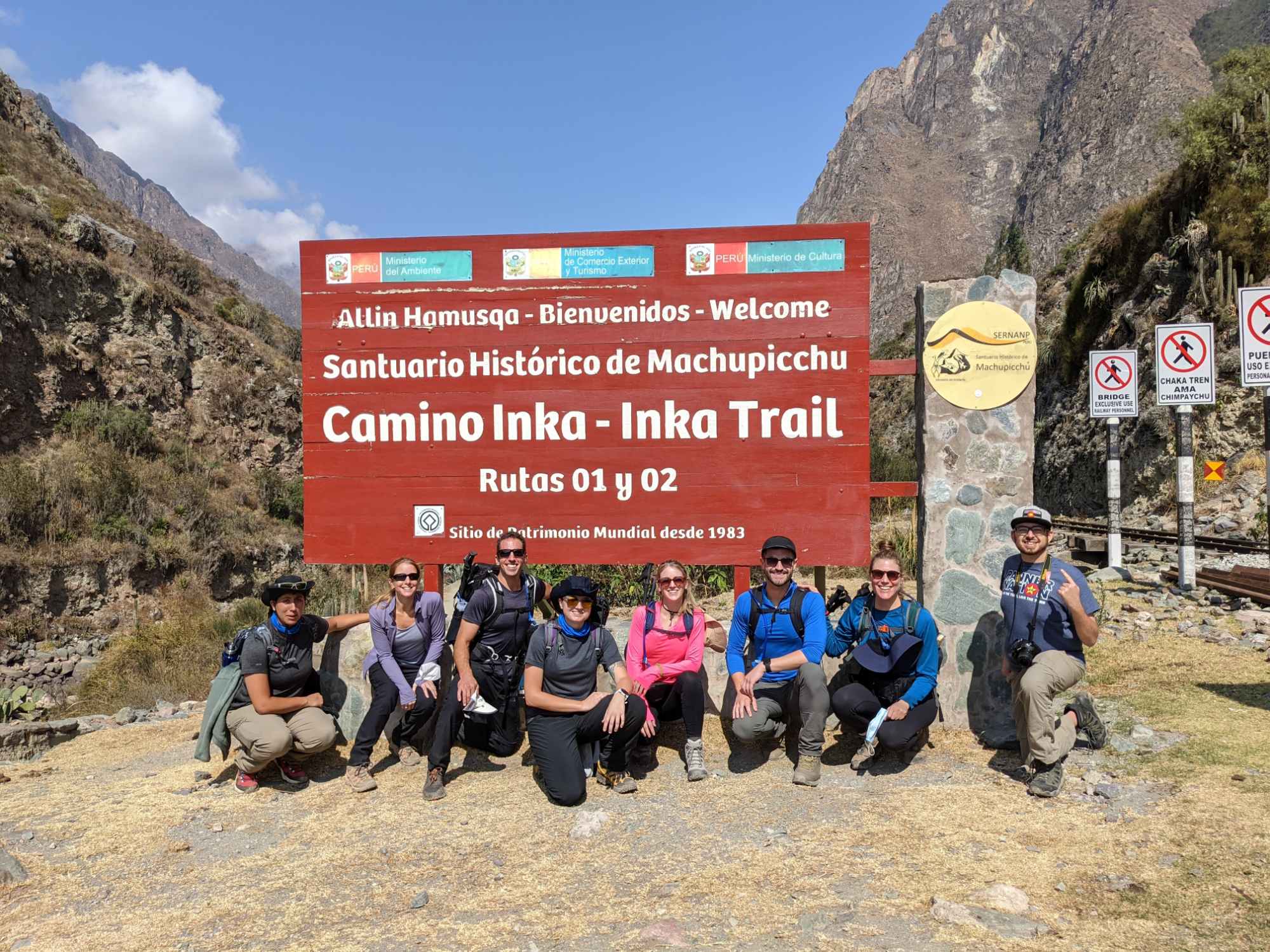 The Ultimate Guide to Training for the Inca Trail and Machu Picchu If you're planning on hiking the Inca Trail…

Inca Trail Tours