Explore the Inca Trail: Your Ultimate Map to the 4-Day Adventure
Embark on an unforgettable adventure through the breathtaking landscapes and ancient wonders of the Inca Trail Map. This four-day expedition will take you on a journey of discovery, immersing you in the rich history and natural beauty of Peru.
Map of the Epic 4-Day Trek: Experience the Majesty of the Inca Trail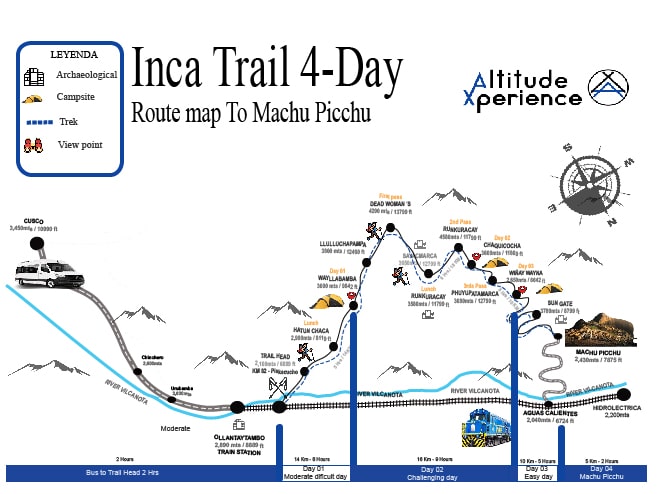 Step into History: Navigate the Inca Trail's 4-Day Trek and Immerse in Ancient Culture
The Inca Trail is more than just a hike – it is an unforgettable journey through history, culture, and nature. Immerse yourself in the beauty and wonder of Peru's Andean region, where every step offers a new discovery.
Along the way, you'll also have the opportunity to connect with nature and disconnect from the stresses of everyday life. This trek is a chance to challenge yourself physically and mentally while experiencing the beauty and wonder of one of the world's most famous trails. Join us on this adventure and discover the magic of the Inca Trail in 4 days for yourself.
Day 1: Cusco to Wayllabamba
The journey begins in Cusco, where you will be picked up early in the morning and transported to the starting point of the trail at Km 82. The first day is relatively easy as you hike through the Sacred Valley, taking in the stunning views and visiting the Inca ruins of Llactapata. By late afternoon, you'll arrive at your first campsite in Wayllabamba.
Day 2: Wayllabamba to Pacaymayo
Day two is the most challenging, as you ascend to the highest point of the trail, the notorious Dead Woman's Pass at 4,215 meters. It's a tough climb, but the spectacular panoramic views from the top make all the effort worthwhile. You'll then descend to Pacaymayo, where you'll camp for the night.
Day 3: Pacaymayo to Wiñay Wayna
On the third day, you'll pass through the cloud forest and visit several fascinating Inca sites, including Runkurakay and Sayacmarca. The path then continues to Phuyupatamarca ("Town Above the Clouds"), from where you'll descend to your final campsite at Wiñay Wayna, getting your first glimpse of Machu Picchu from afar.
Day 4: Wiñay Wayna to Machu Picchu
The final day starts before dawn, as you make your way to the Sun Gate to witness the sunrise over Machu Picchu – a truly unforgettable experience. You'll then have a guided tour of the ancient city, followed by some free time to explore at your own pace. In the afternoon, you'll descend to Aguas Calientes and catch a train back to Cusco.
Inca Trail 4 days Permit & Availability
Check the availability of your Inca Trail for 2024 by filling out our form in the month of your choice:
Inca Trail 4 Days in Google Maps

Travel New Posts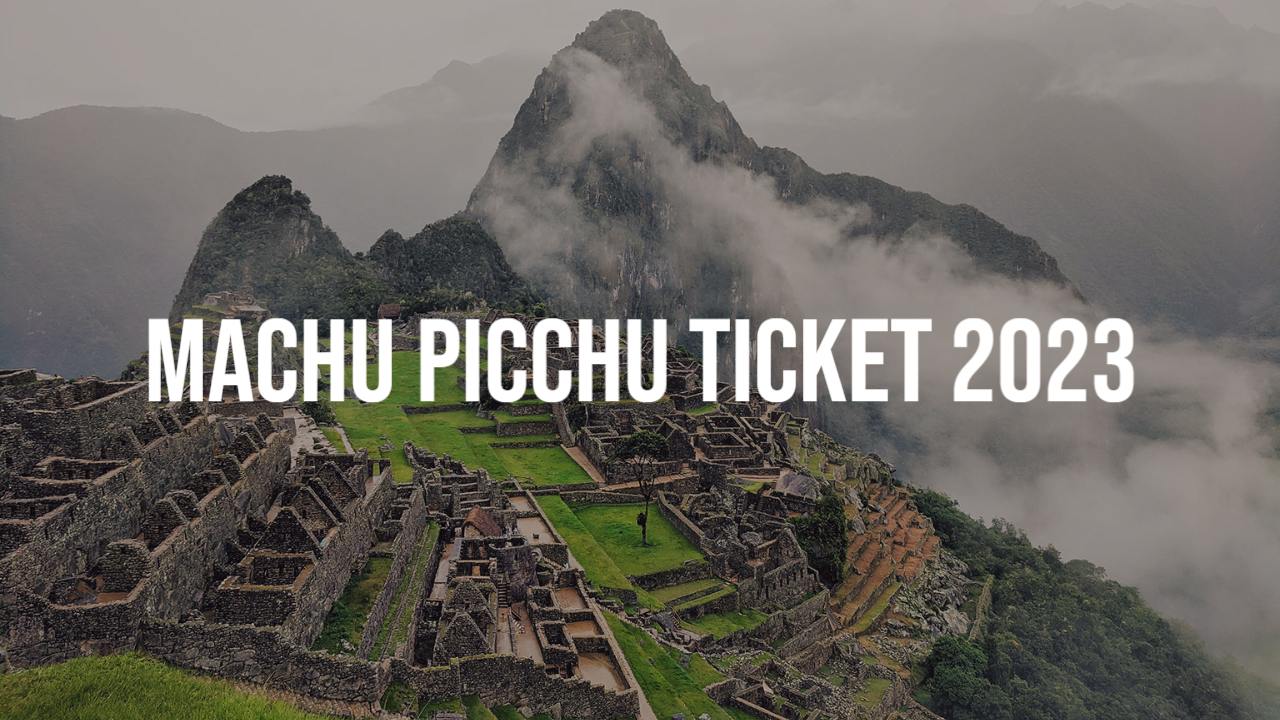 Machu Picchu Tickets 2024 One of the most popular destinations for anyone looking to discover amazing new places is the…

Inca Trail Tours