Why Book Your Inca Trail Trek With
Altitude Experience Peru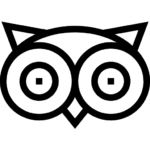 1. Best Inca Trail Trek Provider in Peru
For all hikes that end in Machu Picchu, notably the Inca Trail, Altitude Experience is the best tour Operator. With five star ratings on TripAdvisor. This is a result of the high caliber of our services and unwavering commitment to our group and neighborhood. Our crew handles all of the complicated logistics required by the Inca Trail so you may concentrate on the scenery and your journey.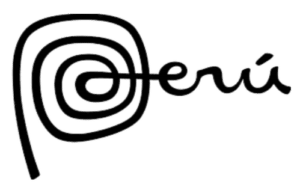 2. 100% Local Company - Local Staff - Local Owner and Local Tour Operator
Local Company Altitude Experience is situated in Cusco. Our office is conveniently situated in the heart of Cusco. We are direct operator and operate all our own treks: we will never put you into another operator even if we end up with a small group. Trips are never postponed unless there is a natural disaster. All of our employees are from Cusco. They are all very well-trained and prepared to offer the finest service possible while being responsible and on time.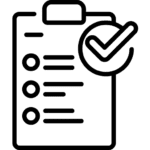 Join us at our conveniently located office, close to the center of Cusco or in your hotel, for a 45 minute briefing before all camping treks. Briefings are at 6:30 with your trekking guide and last for 45 minutes. We will answer all last minute questions and hand out your duffel bags that will be carried by the porters.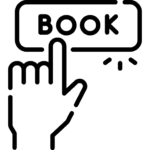 Simple and safe booking system allows you to comfortably reserve your tour with ease. You receive an itemized invoice within 24 hours of booking showing clearly what you are signed up for. A full sales team is ready to answer any questions.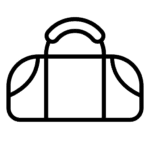 5. Duffle Bags, Ponchos & Personal Porter
Unlike the majority of our competitors, Altitude Experience does not charge extra for a personal porter to transport your items. We offer this service in our fee to make your travel as comfortable as possible. For your personal belongings that you require outside of hiking periods, we give a duffel that can hold up to 7kg/15lbs, allowing you to carry only your daypack of essentials and make it as light as possible. Also, we provide complimentary plastic ponchos and daypack covers to keep your stuff dry in the event of rain. They can be reused and repurposed.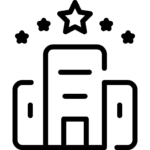 6. Hotel to Hotel Service
No other company offers this service. We will pick you up directly from your hotel before the trek and drop you back at your hotel at the end. Cusco streets are historically narrow and difficult to pass through, but we will make the special effort to get to you to make this vacation hassle free for you.
From your very first breakfast on Day 1 to your very last breakfast, we include all of your meals, always with a selection of wholesome and delectable dishes. We accommodate all dietary requirements and make sure that everyone has access to delectable meals. Just the final meal you have in Aguas Calientes after visiting Machu Picchu is excluded.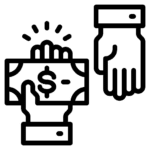 Our responsibility to look out for our employees is something we take very seriously. All employees at Altitude Experience receive higher pay so they may live comfortably. While meeting our staff, it is also clear that they are enthusiastic, committed, and proud of their work.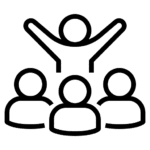 Our porters are respected by us. They have the most difficult job on the Inca Trail, and we put a lot of effort into making sure they are compensated for their dedication. We give them a place to stay in Cusco and soon the Sacred Valley where they may rest well and peacefully. All of the clothing and gear needed for trekking, such as hiking belts, boots, warm coats, down sleeping bags, and tents to sleep in, is free for them to use.
Tourism is the most important sector in Cusco, yet most positions have traditionally been reserved for males. We are working hard to increase the number of women in every job in our firm… Management, guides, cooks, and even porters are all available. We make sure our female porters have a pleasant and safe experience. We hold training sessions to ensure that both male and female coworkers work together respectfully. Being a porter is a difficult profession, and not all women are interested in such demanding labor.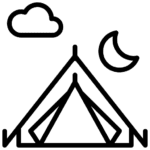 We employ high-quality equipment to ensure that our clients are as comfortable as possible. Two Therm-a-Rest air matts and two Black Diamond Walking Sticks share four spacious Eureka tents. Everything is of the highest caliber.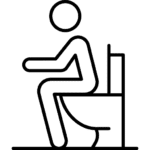 12. Portable Private Toilets
On the Inca Trail, public restrooms are deplorable, with just one cleaning per day and heaps of toilet paper. Our organization has installed private portable ecological toilets for the exclusive use of our groups. They have provisions for breakfast, lunch, and supper.
13. Satelittle Phones, Oximeters and Tensiometers
We are the only company that carries these very important safety devices on all our treks. And we are the only company that has satellite phones that are extremely helpful in emergencies or can just be fun to use to contact your family from the top of a mountain.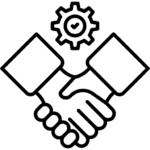 We care about our neighborhood and the environment. We think that the firm should focus not just on how much we develop as a company, but also on our neighbors and neighborhood. We donate a portion of our profits to vital social programs that improve the lives of our porters and their families. We bring them physicians and dentists, we celebrate important occasions with clowns and exciting activities for their children, we plant trees in their hamlet, and we provide warm jackets and boots.
15. Environmentally Friendly
Pachamama is constantly on our thoughts at Altitude Experience. We utilize NO plastic…all of our items are reusable and recyclable. We ask our customers to leave their plastic ponchos and daypack coverings at home because we provide and reuse them. During the year, we attempt to generate as little garbage as possible and lead treks just to clean our trails. More than 3,000 queuna trees have been planted in more than 5 communities in the Sacred Valley region. Quena trees are the Andes' sole native trees, and according to research, they are one of the few plants that serve to safeguard soil and water on the slopes.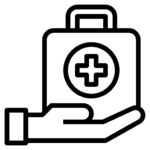 Our guides are well educated in various safety and health issues that may arise during one of our excursions. Each guide will have a fully supplied First Aid Kit that includes all necessary drugs, thermometers, oximeters, blood pressure cuffs, bandages, and so on. We still recommend bringing your own first aid kit with your favorite meds and cures.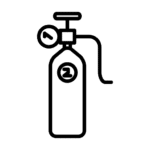 Each of our guides will be equipped with a full tank of oxygen. Crossing above 4200M may actually steal your breath away, and we are always there to assist anyone in need.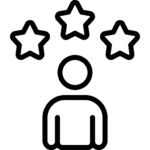 Of course, this should not be the last…this is what genuinely distinguishes us from the competition. We have the most enthusiastic guides, meticulous cooks, and loyal porters. Our office team works tirelessly to answer our clients' inquiries and prepare them for their vacation. Our drivers are pleasant and punctual. We think that every question should be met with a yes and a smile, and we are delighted to show you around our house. It's a joy to meet foreigners and learn from our customers… Share a family story, and we'll tell you about our forefathers.