Inca Trail to Machu Picchu 2024
We are a Local Company provides unique Inca trail tours and Machu Picchu hiking Tours. The Altitude Experience family strives to provide the best service possible, so that your days in the Andes mountains are incredible and memorable. This is why we offer:

Inca Trail to Machu Picchu Tours
Inca Trail tours provide an amazing opportunity to explore the Inca Empire's iconic Lost City of Machu Picchu hiking Tours. The Inca Trail is a network of Incan roads, originally built by Incan engineers more than 500 years ago, that leads up to Machu Picchu. Booking Inca Trail tours to Machu Picchu hiking Tours is a great way to explore this amazing region. Inca Trail tours provide you with the perfect opportunity to take in the Incan culture and learn more about their fascinating history, while also taking in some of Peru's incredible natural wonders, so why wait? Book your Inca Trail 1 day, 2 day, 3 day, 4 day and 5 day tour today!

Most Popular Tours to Machu Picchu
The hiking Tours to Machu Picchu is a magical experience that will leave you in awe of the ancient Incan culture and history. With tours ranging from day tours to multi-day tours, there is something for everyone. Whether you choose a guided tour or decide to go it alone, hiking to Machu Picchu offers amazing views and an unforgettable experience. Come explore the wonders of Peru and let tours to Machu Picchu show you why this magnificent city is one of the most popular tourist destinations in South America. Immerse yourself in Incan culture, explore the ruins of Machu Picchu and take a moment to reflect on the ancient civilizations that once roamed this land. Whether you're looking for an adrenaline-filled adventure or a peaceful journey through one of the most majestic landscapes in South America, tours to Machu Picchu are sure to provide you with unforgettable memories.

Cultural Machu Picchu Peru Tours
Our cusco to machu picchu tour provide travelers with an opportunity to get up close and personal with this incredible archaeological site. From learning about Inca history to exploring the breathtaking landscape, you will be sure to leave with memories that will last a lifetime. We take pride in providing our customers with the highest level of customer service and the best Machu Picchu Tours packages. So what are you waiting for? Book your Machu Picchu Tours packages today and start your journey to uncover the mysteries of this ancient site! Let us show you why we are one of the leading operators for Machu Picchu trips in Peru. We guarantee that this will be an experience you won't forget. Contact us for more information about our cusco to machu picchu tour and Trip Packages.
This 4-day Machu Picchu trip will show you the finest of Cusco's landscape, local culture, history, architecture, and, of course, the New Wonder of the World.

Peru Adventure Tours
Peru Adventure Tours is more than just a trip to a foreign country; it is an experience of a lifetime. Visiting Peru gives tourists the opportunity to explore some of the world's most beautiful and diverse landscapes, discover ancient ruins, and experience a vibrant culture that has been around for centuries. From the coastal desert of the Pacific Ocean to the snowcapped peaks of the Andes and everything in between, Peru has something for everyone. Whether you are looking for a relaxing getaway or an adventure-filled excursion, Altitude Experience Peru offers a variety of tours and packages that will suit your needs; top rated tour guide and impeccable service.
The Manu Reserved Zone 7 days, Peru Biosphere is one of the Amazon's most pristine rainforest areas, encompassing the entire Manu River drainage basin…

Trevel Blog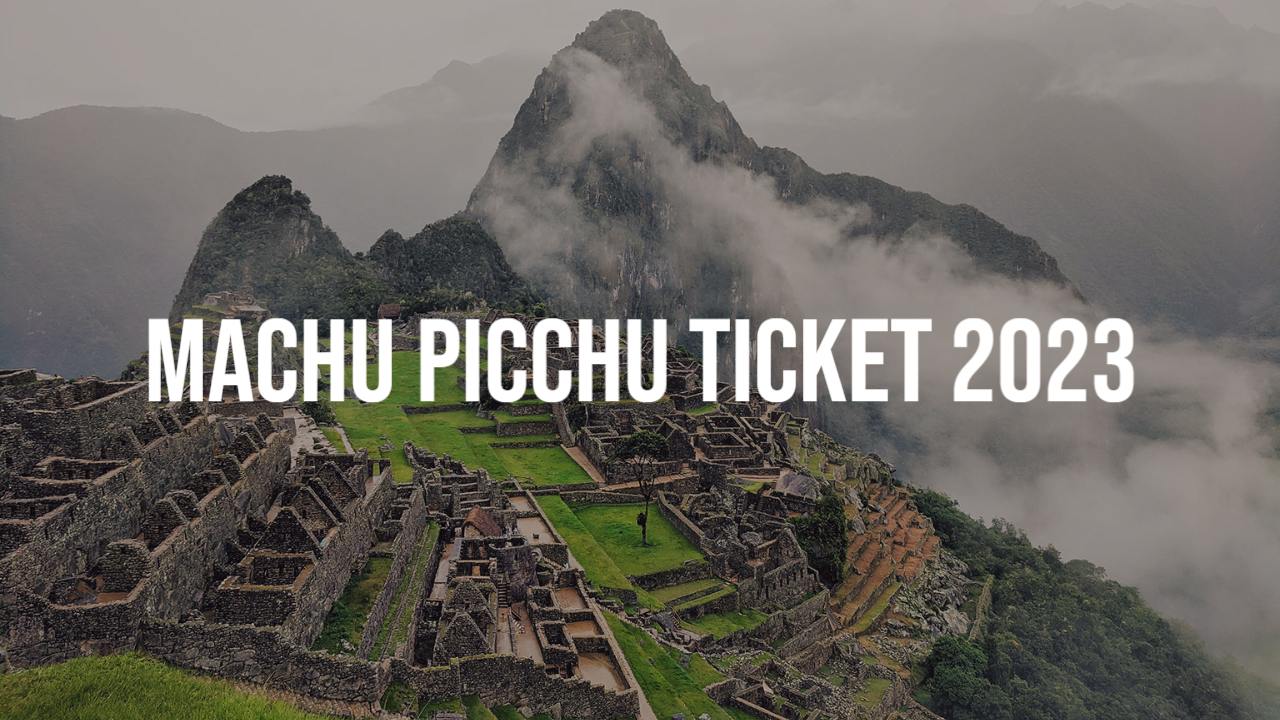 Machu Picchu Tickets 2024 One of the most popular destinations for anyone looking to discover amazing new places is the…

What Our Clients Say In Tripadvisor
Our Inca Trail or cusco to machu picchu tour consistently receive top reviews from our clients on Tripadvisor. Recent comments talk about the incredible views, knowledgeable and friendly guides, the enjoyable walks and hikes, the amazing campsites and much more. From beginning to end, it's no surprise that each of our Inca Trail clients leaves feeling they had an unforgettable experience and can't help but share their positive thoughts with others. Don't take our word for it- have a look through the reviews yourself! You'll soon see why we're one of the highest rated Inca Trail tour companies around.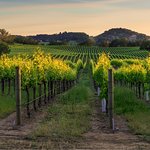 Marta
@BoardingPass492342
I've just finished an incredible 4 days INKA TREK to Machu Picchu, with Robinzon and his team. The journey has been over the expectations and we've got super lucky to have Robinzon as our guide! He took care of us throughout the 4 days, until the very last moment. He was very professional, well experienced, and super kind and cool, speaking a perfect English. He could explain and show us many of the local traditions, landscape and history and he always knew the best spot for a stunning view. The trek was intense but the whole team made us feel comfortable and spoiled, sleeping in nice camping sites, and Robinzon always supported and motivated us with the best tips. All the porters and locals along the way have been incredibly strong, resilient and very generous with delicious local cuisine. The whole team was well prepared, they organized everything seamlessly, just listen to their advices and enjoy the adventure! It definitely worth to live this experience all the way to the mysterious Machu Picchu, surrounded by beautiful nature and local amazing people!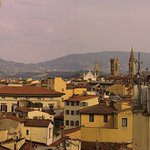 Funsi
@funsi_01
I was fortunate enough to have one of the best guides for my first (and hopefully not my last) adventure in Peru - Robinzon! Knowledgeable, fun, patient, experienced, attentive, spontaneous, caring, passionate. I could go on and on with the adjectives. From the pre-hike brief until we had to say goodbye, Robinzon was an absolute treat. He's extremely knowledgeable and attentive, and he somehow managed to make the challenging Salkantay trek manageable for a large group of people with varying interests and skill levels. He is also personally still in awe of the beauty and magic of the Andes, and its this beauty and magic that he's keen to share with everyone he hosts, for all the adventures he gets to lead. Thanks for everything Robinzon!
Jackie
@OnAir66781135818
Wow. I really could not have asked for a better guide than Robinson for the Inca Trail Trek (4 days, 3 nights) to Machu Picchu. He and his team made this journey so positive and really one of the best experiences of my life. Along the way, Robin was attentive to everyone in the group and cultivated an environment that made us become so close very quickly and feel like family. I was admittedly a bit nervous to embark on the journey solo. From the moment I met Robinson during the briefing session the night before we left, he made me feel so comfortable and eliminated any concerns that I had. I could not believe the operation overall — between the amazing porters carrying all our supplies for the 4 day trek and the chef who made some of the most amazing food I had during all my time in Peru — I didn't know it could be possible to be so comfortable during a trek like this. The porters made sure that food was ready and camp was set up once we arrived back every night, and that we had fresh water in the morning before getting back on the trail each day. One day it rained and got a bit cold on the trail. Robinson offered coffee and I thought he was joking. He then proceeded to pull out a portable coffee maker from his bag, and THEN a bit later a porter ran up from camp and brought us tea. These guys made the impossible possible. This trek was a life-changing experience for me, thanks to Robinson and his team. I cannot say enough good things about them and could not recommend them enough. They are the best in the game !!!
Machu Picchu is a 15th-century Inca citadel, located in the Eastern Cordillera of southern Peru. It was believed to have been built by the great emperor Pachacutec Inca Yupanqui around 1450. Emperor Pachacuti was the ninth ruler of the Inca dynasty and reigned from 1438 to 1471. He was responsible for the construction of many of Inca's great structures, including Machu Picchu and its magnificent Temple of the Sun, Observatory and Intihuatana. By building this complex, he wanted to demonstrate his power and wealth to the world. Even today, Machu Picchu remains an incredible symbol of his reign and legacy. The Inca's remarkable engineering skills, combined with the location's natural beauty, make it an awe-inspiring destination for travelers from around the world. Machu Picchu is a testament to the power of Pachacuti Inca Yupanqui, who forged one of South America's most impressive ancient civilizations. It is a must-see destination for history and architecture lovers!
Find out more:
Inca Trail Tours Official Permits 2023
The Inca Trail to Machu Picchu is one of the most impressive and awe-inspiring treks in the world. Permits for this iconic journey tend to sell out quickly, so if you're planning to visit Machu Picchu in 2023 you'd better get your permit fast! An epic journey awaits – don't miss out on one of the world's greatest hiking experiences!